Up Close: 2017 Star Wars: Journey to the Last Jedi Break
Posted by Rich on
Meet Some of The Last Jedi Characters!
Featuring the iconic 1977 Blue Starfield design on Heritage stock, the new 2017 Topps Star Wars: Journey to the Last Jedi trading card set takes you on a journey across the Star Wars saga with a sneak peek at Star Wars: The Last Jedi. New characters are introduced across six fun chase sets, including Darkness Rises (6), Illustrated Characters (14), Rey Continuity (5), Blueprints (7), Characters (16), and Retro Stickers (18). Base card parallels are available in Green, Black, Silver, White #/199, Orange #/50, Gold #/25 and Red 1/1. Special hits include autographs (with several numbered parallel versions), sketch cards, printing plates, and patch cards (with numbered parallels).
Here is a quick rundown of my break:
1/1 base card #34

1 1/1 Auto Daniel Logan
1 Printing Plate Auto Bulloch
6 #/10 Autos - including Haden Christensen and Gwendoline Christie
10 #/25 Autos
30 #/99 Autos and loads of base autos
24 of 38 base patch cards, plus a bunch of #/99 and #/25 parallels
2 BB-8 Shaped Sketches
27 Sketch Cards - shorted 3 sketches based on the odds
Several Green, Black and Silver Parallel Sets
Lots of Orange and Gold Parallels

Here are the highlights. Enjoy the pics!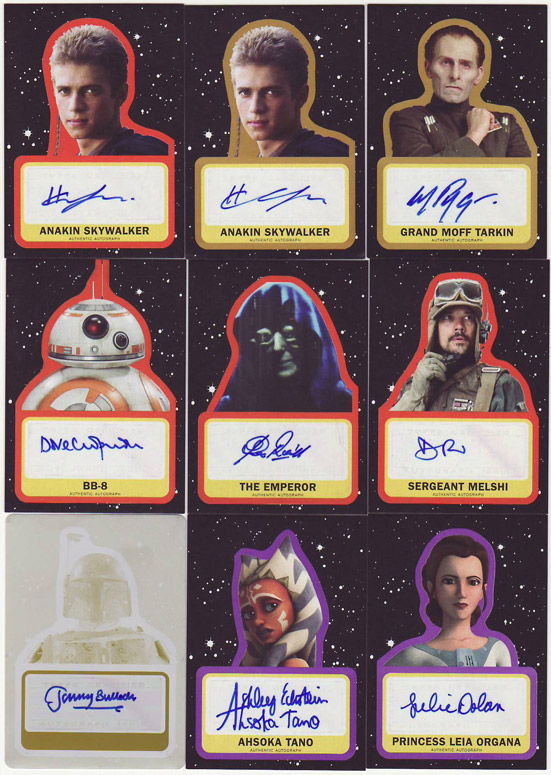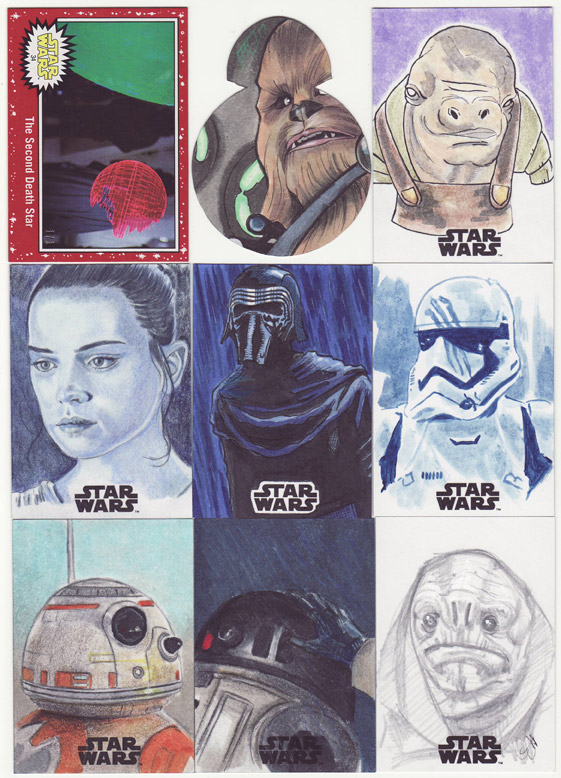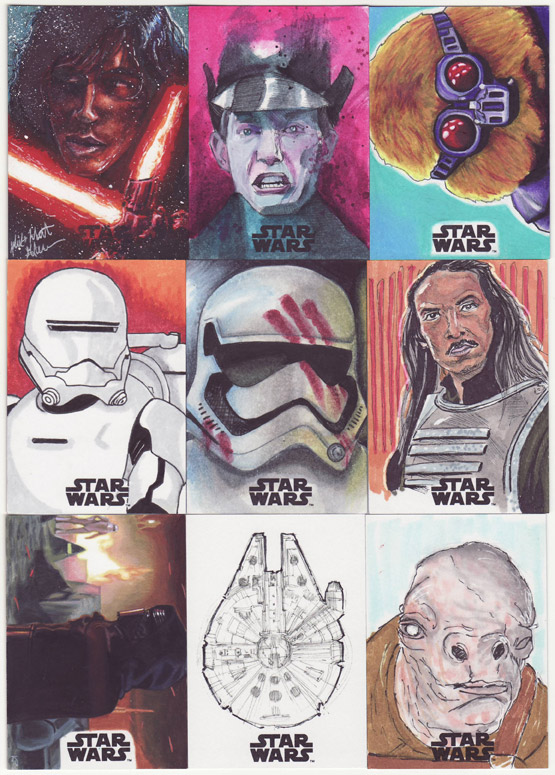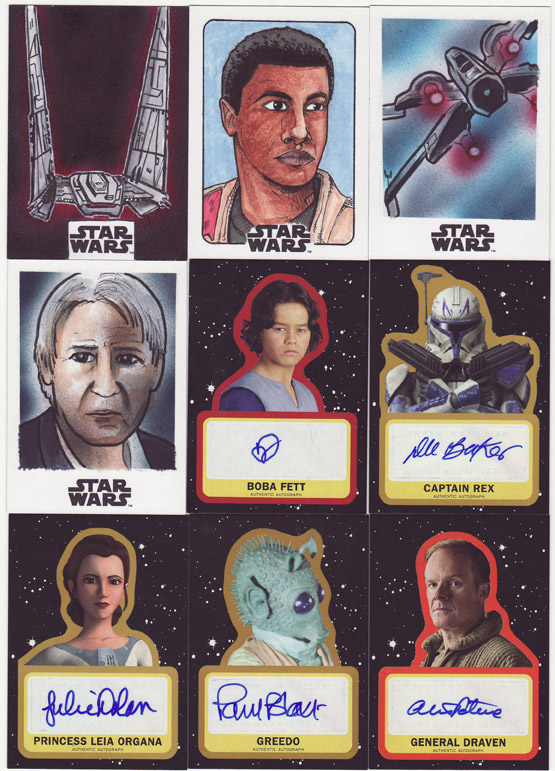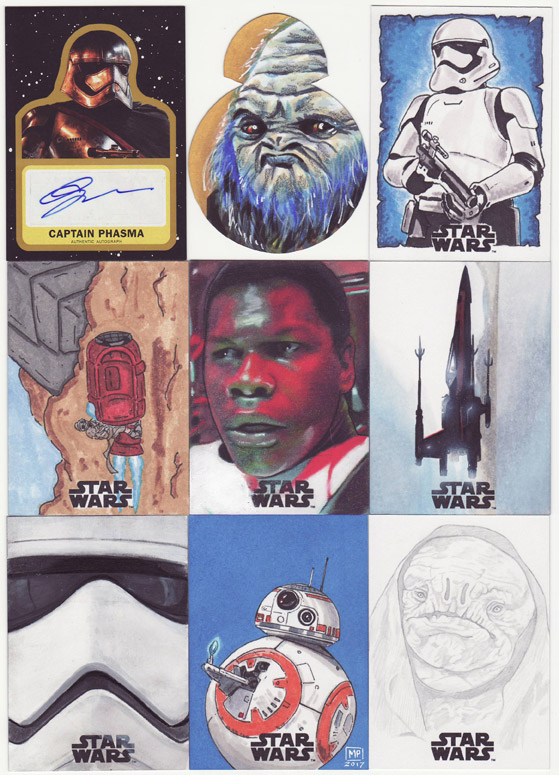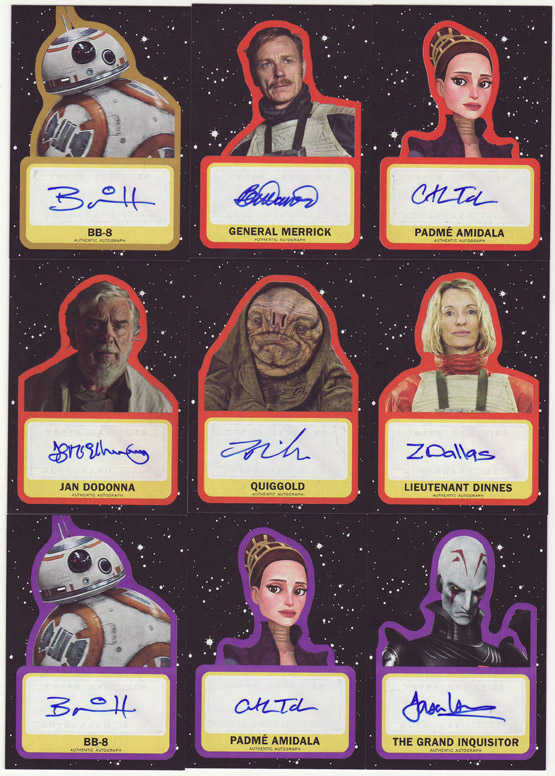 As usual everything is for sale, thanks!
comments powered by

Disqus